Snow Safety Tips from The Shed Ski Hire Jindabyne
When you head for the slopes this winter, here are a few simple steps to take that will help avoid risk to you and your family. Taking some effort to prepare can make the difference between a great day out and a miserable one.
Get advice from reliable sources. At The Shed, we know what we are talking about because we spend a lot of time in the snow. We'll listen to and understand your needs.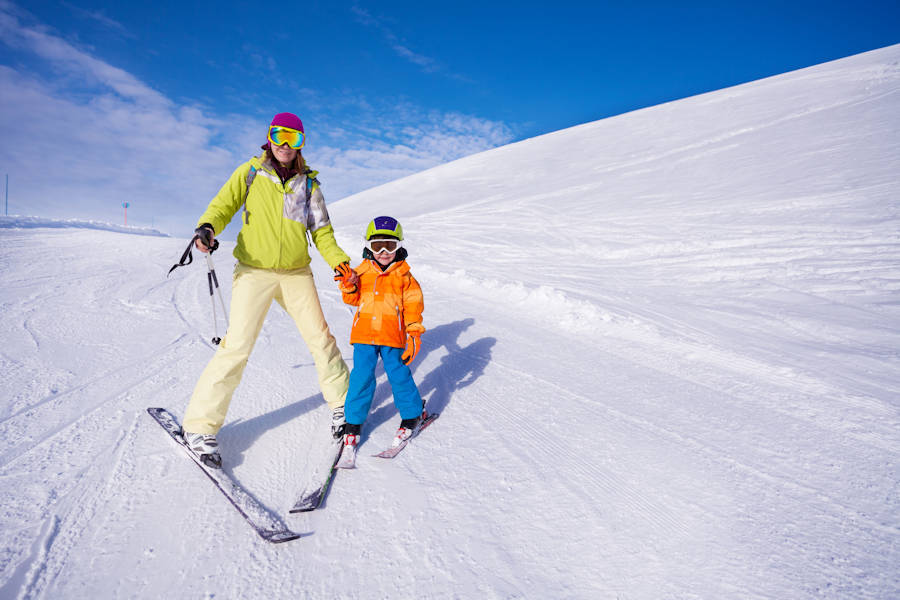 Before you go out in snow
Plan your skiing day according to your ability and local weather conditions.
Plan to ski well within your physical capacity and level of experience. Don't demand too much of yourself late in the day, when you'll be tired & conditions may become icy.
Make sure you ski with at least one other person.
It's a good idea to tell somebody where you will be skiing and when you estimate you will return.
If your family or group get separated: have a plan for where and when you will meet up.
Correct clothing
Choose appropriate clothing according to local weather conditions.
Layer clothing for maximum comfort.
Wear water resistant clothes. Sturdy ski-type gloves or mittens and wool or moisture-absorbent type socks are essential.
When you ski, you sweat. Ski clothes can trap moisture inside your your clothes; wet clothes can make you very cold. On a sunny day, while you're waiting for the ski lift you can unzip your jacket & remove your gloves. When you've dried off, zip up again and get your gloves on securely before it's your turn to go up the slope.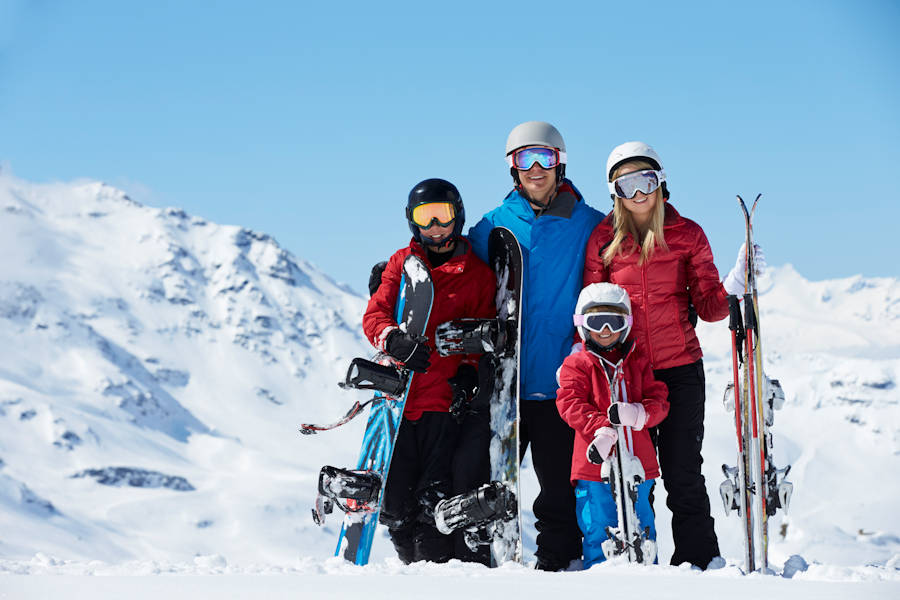 Sudden weather changes
In mountainous country, sudden weather changes are common. Be adequately prepared for a sudden weather changes by carrying additional warm clothing in a small pack or belt bag.
Additional equipment
Eyewear: sunglasses or goggles can greatly add to your comfort and performance. Reflected glare from snow is painful. Eye protection also help keeps your face protected from sun and cold.
Wear sunscreen and lip protection to further protect against the weather. Sunlight reflects upwards from the snow; you'll need sunscreen on neck and under your chin too. What with reflection & the thinner atmosphere in the mountains, total radiation from the sun may be stronger than you are used to... despite the lower temperatures.
Check out slope conditions and weather reports. Knowing what to expect from the weather can help prepare you for a wonderful experience.
When venturing away from patrolled ski areas, be aware that you will generally be out of the reach of immediate first aid assistance, ski patrols, etc.
Ensure you have extra dry clothing, plus the usual hat, gloves and eye protection.
As large amounts of body heat can be lost from the head, it is a good idea to carry a thermally efficient balaclava.
Children
Small humans have small energy storage! Children can lose energy and heat quickly. It's a long day out at the snow for smaller fry.
Children spend more time IN snow than many adults: making snow angels, having snowball fights and building snowmen. They can get wet & cold fast.
Keep snacks handy. Encourage frequent drinks & energy top-ups.
Keep an eye out for signs of fatigue & cold.
Carry spares: eg mittens, beanie & kids' socks in a waterproof bag. Have a set of dry clothes ready in the car too.
If you lose your way...
The most critical thing is to stop in the most sheltered spot you can quickly and easily get to. Wandering about for hours in bad weather is almost guaranteed to bring on hypothermia, plus make it more difficult for searchers to locate you.
If you can, place your crossed skis upright in the snow in the most visible location you can find (even if it is some way from your place of shelter). The Australian snowfields do not experience the deadly -30C+ temperatures seen in other countries.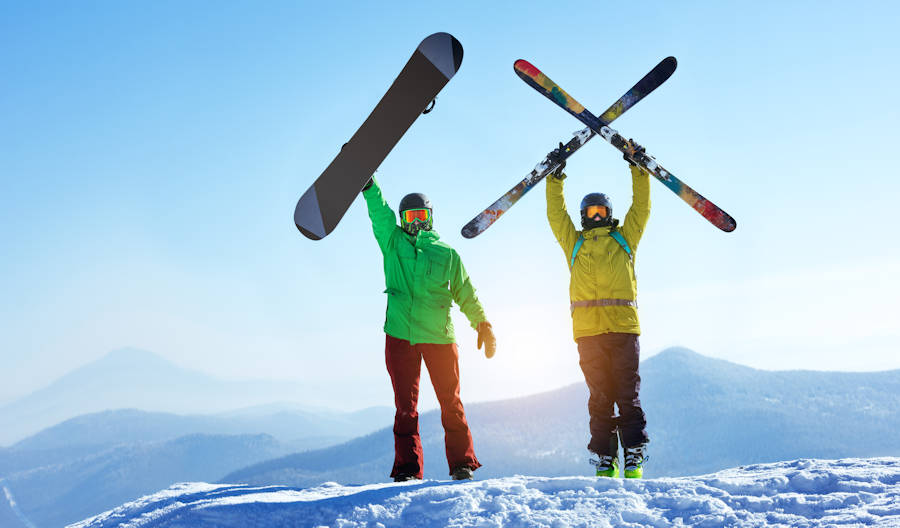 Before winter comes around...
It's a great idea to channel some enthusiasm into a pre-season fitness program. Skiing and snowboarding are physically demanding. Being fit ensures you will get maximum enjoyment out of your ski trip. Whether a beginner or expert, everyone can benefit from an exercise program.
Exercising for a few weeks prior to your holiday will also help prevent injuries and improve your stamina on the slopes.
All it takes is two or three workouts a week, such as a 20 to 30 minute warm-up of jogging or biking. Follow this with a series of strength and flexibility exercises that focus on your legs, core body strength, and upper body.
A simple pre-season exercise program can greatly increase your skiing enjoyment.
Driving
Make sure your vehicle's tyres and wipers are in good condition, anti freeze is topped up and (for diesel vehicles) that you have winter diesel in the tank.
If you have a 2WD vehicle, you will need to carry snow chains in Kosciuszko National Park, and know how and when to use them. You can hire snow chains from The Shed. We'll show you how to fit them correctly before leaving the shop. Please ensure you are competent with fitting chains before you leave the store to your vehicle.
Check out our Snow Driving page.
From The Shed...
We hope this helps you to be well prepared for a great snow holiday and to stay safe on the slopes. Above all, make sure you ENJOY yourself!!!
Book your skis, snowboards and snow clothing online: 15% discount on our in-store prices
The Shed Ski Hire
4 Nettin Crt.
Jindabyne NSW
Tel: 02 6456 2711
Email: (email us here)
Visit our Maps page to find your way to The Shed Ski Hire in Nettin Circuit, Jindabyne